Mutual Aid Hand-Washing Stations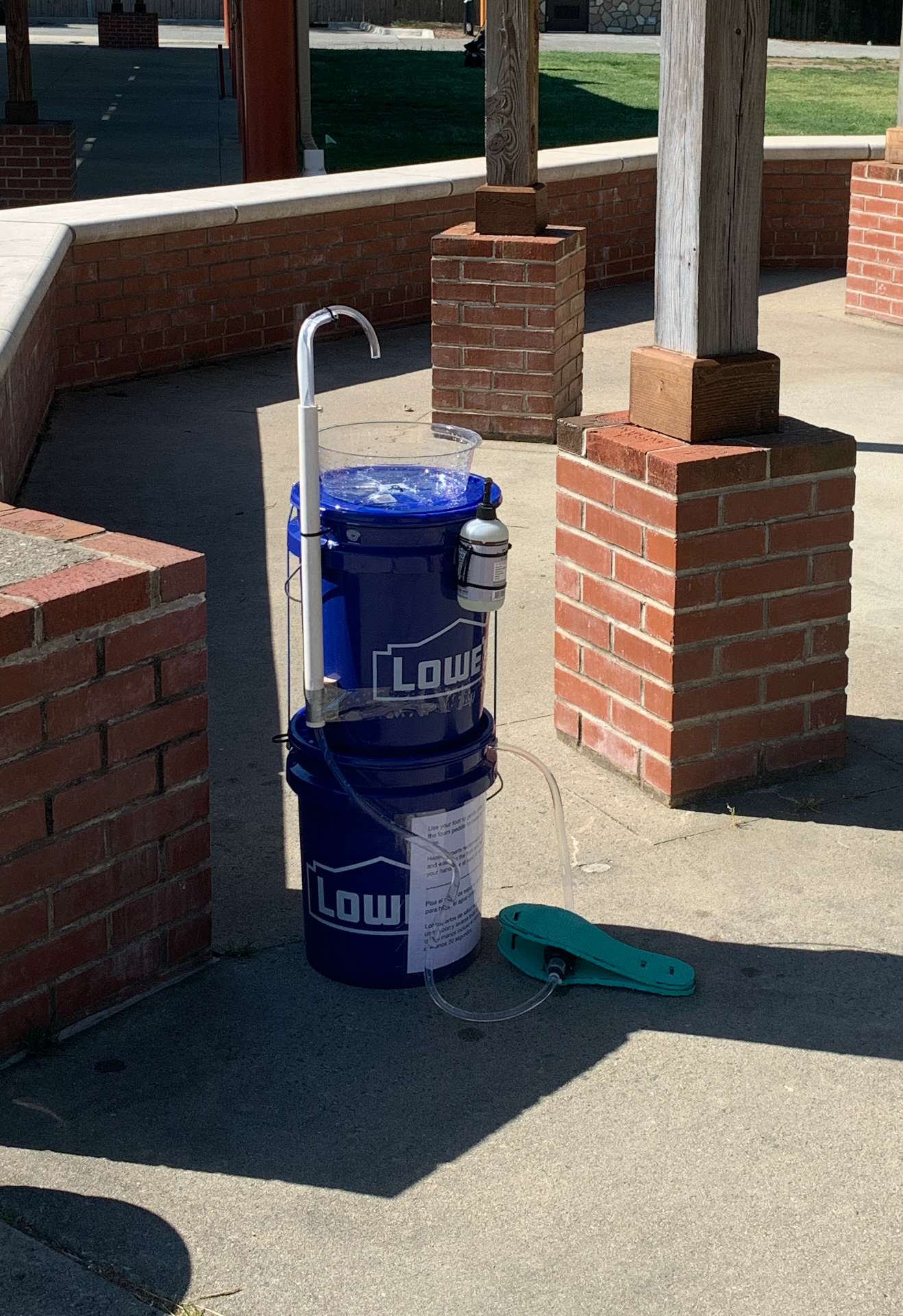 This project provides free, community-maintained hand-washing stations. It began in the early days of the pandemic, Spring of 2020. More recently it's scaled back, as we all learned that face masks were more important than hand-washing in preventing Covid transmission.
The units shown on the map currently are those which continued to be used, where we have noticed the community feels a need for day-to-day hygiene. The most heavily used throughout has been the one positioned near a food truck. If you are interested in making this happen, putting some out at various food truck locations might be a good idea. The work needed would be to repair a few of the old wash stations (we can help with this), then maintain them by collecting and disposing of dirty water and refilling clean water and soap.
History
Devin Ceartas built the original batch of 10, based on a design Indigenous Action published, with materials purchased with donated funds and some critical components donated by Carrboro Plumbing. Devin coordinated distribution and upkeep in Carrboro and Chapel Hill, with a team of between 2 and 15 folks doing the daily drudgery of changing water, filling soap, collecting damaged units, etc. Bonneville Electric then donated labor and materials to build at least 20 more, and Devin was able to place some with Mutual Aid efforts in Hillsborough, Durham, Cary and Raleigh as well as provide them to some special events. Devin also wrote the "web app" on this page, which allows those logged into the program to check which stations need to be serviced and to record service dates, soap status and if any need repair. More information about the work and the context can be found in the "Community-based Covid-19 response" posts linked on our blog page.